Mankins Reports, Ends Holdout
Logan Mankins, meet the 6-1 New England Patriots.
They've been waiting for you.
In what had been a bitter and drawn-out holdout for the Pro Bowl guard, Mankins reported to the Patriots on Tuesday after refusing to sign a restricted free agent tender at the beginning of training camp. Mankins was set to return to the Patriots at the beginning of the season before a refusal to make a public apology stopped negotiations and returned Mankins to his holdout.
But with the NFL forcing Mankins (and San Diego's Vincent Jackson) to return to the Pats (Chargers) in order to gain unrestricted free agency status next off-season, the Patriots will now welcome another familiar face back to a team that holds the best record in the NFL.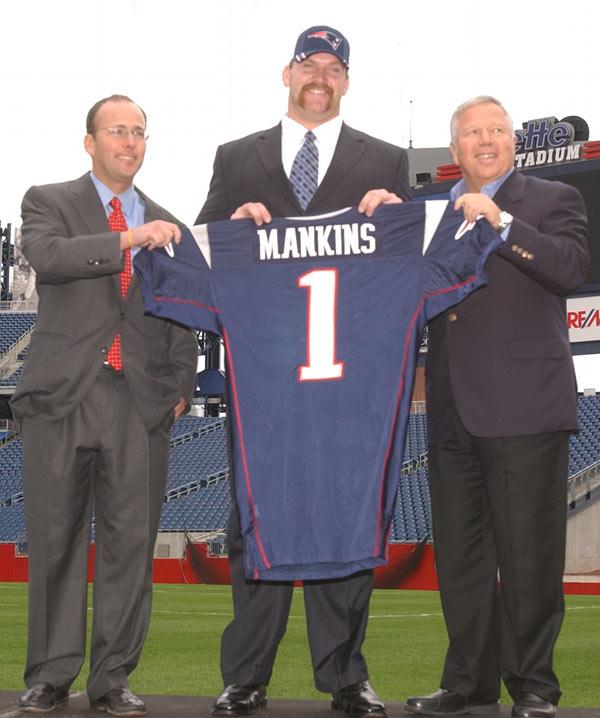 With Patriots fans accustomed to seeing star players either be traded away (see: Mike Vrabel, Richard Seymour, and Randy Moss) in the past few years or hit by the injury bug this season (see: Ty Warren, Leigh Bodden, and Kevin Faulk) it will be nice for New England to welcome back a familiar face that will have an impact on this ball-club.
When Mankins is ready, his status is day-to-day as the Patriots prepare for the Cleveland Browns, he will take over for Dan Connolly, who has become the starter at left guard in Mankins absence.
With Mankins return to the Patriots, New England is assured that Tom Brady will have his best protection lined up in front of him for the remainder of the season as Mankins assured himself of becoming an unrestricted free agent in the offseason.
Like so many times before, this situation is a win-win for both parties in which Bill Belichick walked the tightrope to perfection. Randy Moss, are you taking notes yet?
You may also like...